Our bee removal services are an effective and humane way to get rid of a bee problem.
When you discover that you have bees on your property, your first thought may be to call an exterminator the way you would for other pests. It's completely understandable to want bees away from your home—not only can their hives do damage, but the risk of bee stings is no laughing matter, as bee allergies can develop well into adulthood and cause severe reactions. However, unlike other damaging insects such as termites, bees play a vital role in the local ecosystem as pollinators, so it's always good to leave them alive when possible. Fortunately, you can turn to our team at Florida Bee Removal to remove the bees safely while also eliminating all traces of them from your property and preventing them from coming back.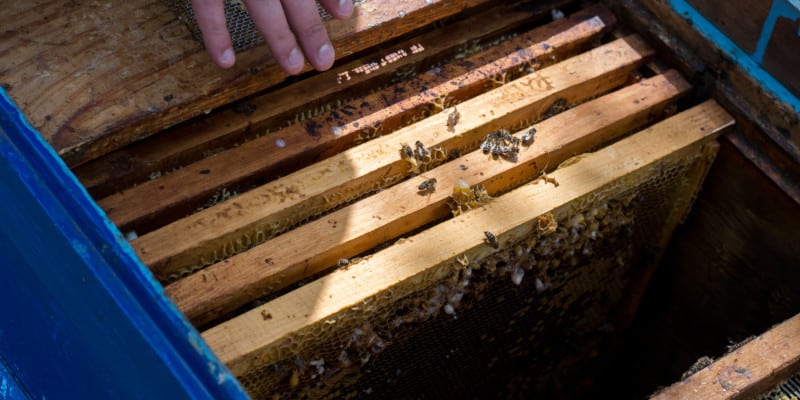 Bee removal is a delicate process that requires specialized safety gear and training, so we encourage you to leave it to us and not try to handle it yourself. We have years of experience in safely relocating bees and other pollinators, as well as the right safety gear to do so. If you try to perform bee removal on your own, you run a significant risk of being stung—and in large enough numbers, bee stings can damage your health even if you're not allergic.
Our team here at Florida Bee Removal is proud to serve the Dunedin, Florida community, and we want to help you return your home to its normal, bee-free state. If you need effective bee removal services, just give us a call to get our experts on the job.
---
Bee Removal in Lakeland, FL
Bee Removal in Miami, FL
Bee Removal in Tampa, FL
Bee Removal in St. Petersburg, FL
Bee Removal in Sarasota, FL
Bee Removal in Orlando, FL
Bee Removal in Palm Beach, FL
Bee Removal in Hillsborough County, FL
Bee Removal in Palm Harbor, FL
Bee Removal in Pinellas County, FL
Bee Removal in Clearwater, FL
Bee Removal in Lake Wales, FL
Bee Removal in Lee County, FL
Bee Removal in Cape Coral, FL
Bee Removal in Manatee County, FL
Bee Removal in Seminole County, FL
Similar Services We Offer: