Have your bee removal done professionally, safely, and completely with our help!
Some things are easy to remove from your home. The garbage, outdated magazines, and used tissues definitely fall under this category. Other things, however, are not easy to remove from your home. These things can include your in-laws, dog hair, and bees! While we can't help you with your pooch or your nosy relatives, here at Florida Bee Removal we want to be your go-to bee removal specialists in Orlando, Florida.
With our 50+ years of industry experience, you and the bees on your property are in capable hands.
Bee removal is often a tricky, delicate, and intense process that is always best carried out by professionals. Because bees can pose a health hazard to people, protective gear is required. Even if you think you're not allergic to bees and therefore don't need protective gear, the truth is that the allergy to bees can develop into adulthood. This means that bee removal by amateurs without the knowledge or protective gear required can be literally life-threatening!
Why We Remove Bees Instead of Exterminating Them
Here at Florida Bee Removal, we remove bees instead of exterminating them when a home or business owner calls us about a bee problem. Why? Because bees are an invaluable part of our ecosystem, and they are becoming endangered in many parts of the country. We realize bees can be a nuisance that damages property and even creates health-related concerns, so we know you want to eliminate the bees from your location. Our approach combines the best of both worlds – we get rid of the bees that have infested your home or business and take them to a new home where they can benefit the area around them.
Here at Florida Bee Removal we remove all kinds of bees, including bumblebees, carpenter bees, yellow jackets, wasps, hornets, and more. We can help you extricate these insects from the darkest recesses of your home (which is almost always where they like to make their hives!) and relocate them when possible.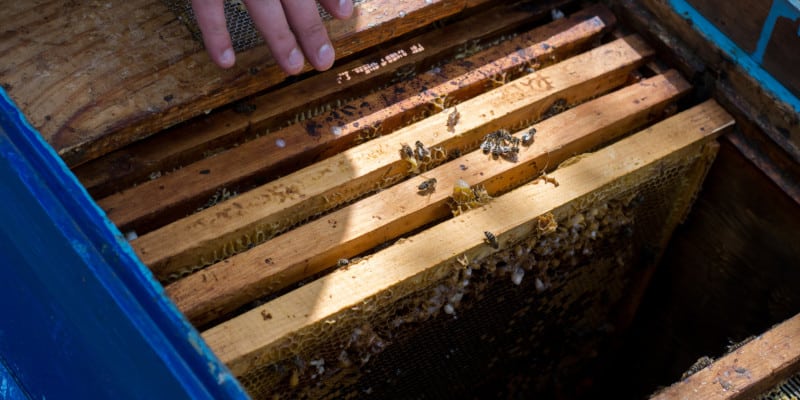 Once we have finished our bee removal process, we will ensure that no traces of the hive, swarm, or bees are left behind. This will help ensure that your home does not attract future swarms that can smell the slight chemical traces of the removed hive.
If you have bees on your property, we want to help. Give us a call here at Florida Bee Removal for our professional bee removal service.
---
Bee Removal in Miami, FL
Bee Removal in Tampa, FL
Bee Removal in St. Petersburg, FL
Bee Removal in Sarasota, FL
Bee Removal in Lakeland, FL
Bee Removal in Palm Beach, FL
Bee Removal in Hillsborough County, FL
Bee Removal in Dunedin, FL
Bee Removal in Palm Harbor, FL
Bee Removal in Pinellas County, FL
Similar Services we Offer: