We have been a trusted local bee removal company for more than 5 decades.
Here in the beautiful city of Orlando, Florida, there is certainly no shortage of bees! This might be partially because this area was the main hub for the citrus industry before it shifted further south in the state, not to mention that our weather is conducive to bee activity all through the year. Of course, it doesn't hurt that there are more than 100 parks and we have flowers everywhere!
Orlando was established in 1885, making it a bit older than our company, Florida Bee Removal, but we're still proud to have been a part of serving this community for more than 50 years as a trusted local bee removal company. We have always been passionate about what we do and how bees are affected during bee removal. By delicately removing bees and relocating them to a safer place, we protect your family from bee stings, and we protect the bees and our environment as well.
Our local bee removal professionals will carefully clean up the area when we're finished removing the bees. We'll remove the beehive and all traces of scent that the bees left behind so that the area doesn't attract a new swarm.
Great and immediate service.
"Great and immediate service. Joe came out the next day. He removed a huge hive and saved the queen and many bees for relocation. He also shared lots of bee information. After a few days, I still noticed bees hanging around the old hive location. They came out, assured me there were no issues, and treated the area again to satisfy my concerns."
★★★★★ N.A.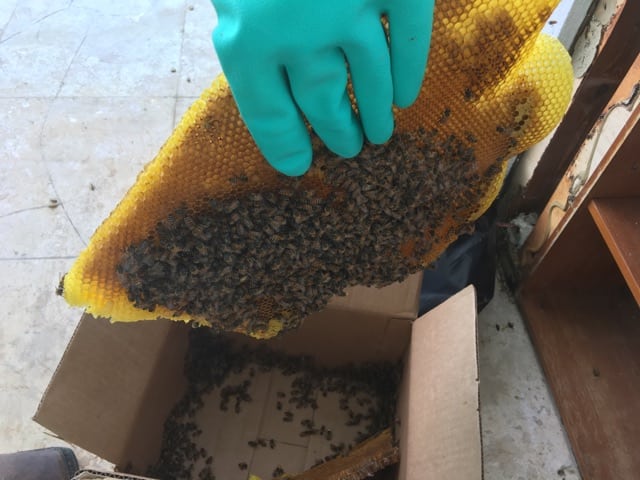 Bee Relocation
We offer reliable bee relocation services that will make both you and the bees happy!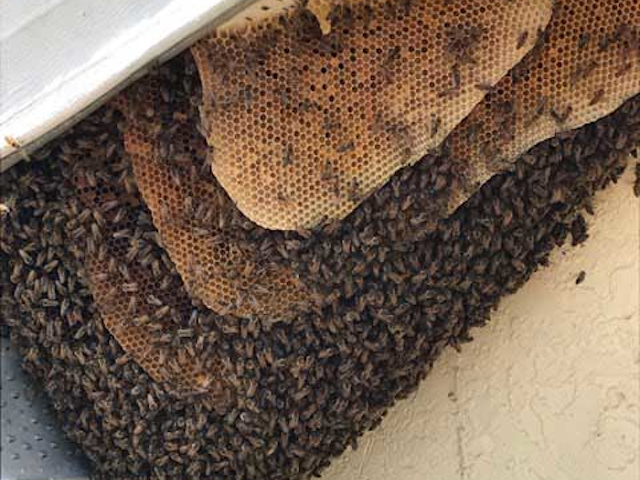 Beehive Removal
If having a beehive on your property is problematic, call us for beehive removal.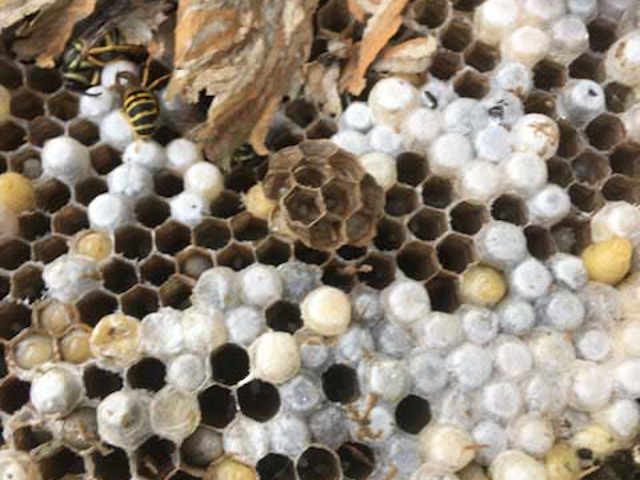 Yellow Jacket Removal
Yellow jackets are the most abundant and defensive members of the wasp family. We can help you get rid of these dangerous creatures.
We have the expertise to tackle your bee removal situation safely and effectively.
Why Choose Florida Bee Removal?
We have the expertise to handle bee and wasp removal from all types of structures, including trees, containers, walls, and other hard-to-get-at locations. When you call upon us, you'll benefit from our extensive training and more than 56 years of experience in the industry.
See what some of our satisfied clients are saying about our local bee removal services.
We can keep your family safe from bees and other stinging insects!
It is important to deal with bees carefully "bee"cause it matters to your family and the bees!