Have your bee removal done professionally, safely, and completely with our help!
Some things are easy to remove from your home. The garbage, outdated magazines, and used tissues definitely fall under this category. Other things, however, are not easy to remove from your home. These things can include your in-laws, dog hair, and bees! While we can't help you with your pooch or your nosy relatives, here at Florida Bee Removal we want to be your go-to bee removal specialists in Palm Beach, Florida.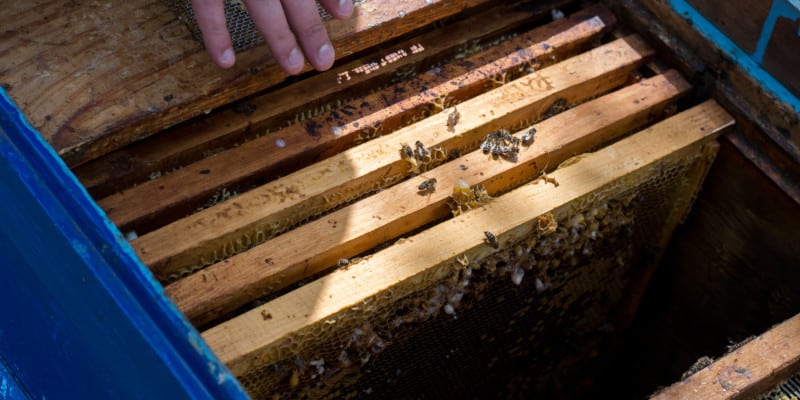 Bee removal is often a tricky, delicate, and intense process that is always best carried out by professionals. Because bees can pose a health hazard to people, protective gear is required. Even if you think you're not allergic to bees and therefore don't need protective gear, the truth is that the allergy to bees can develop into adulthood. This means that bee removal by amateurs without the knowledge or protective gear required can be literally life-threatening!
Florida Bee Removal: Over 5 Decades Experience State-Wide
Here at Florida Bee Removal we remove all kinds of bees, including bumblebees, carpenter bees, yellow jackets, wasps, hornets, and more. We can help you extricate these insects from the darkest recesses of your home (which is almost always where they like to make their hives!) and relocate them when possible.
4 Signs You Need Bee Removal Services
Do you have a bee problem at your home or business? Here are a few signs you need professional bee removal services right away:
You see an active nest located in a rafter, a tree, or somewhere else on your property.
There are more bees than normal flying around your front or backyard.
You can hear the humming sound of bees coming from somewhere in your home or office.
There are dark spots on your ceilings and walls (a sign that there's degrading honey on the interior).
Once we have finished our bee removal process, we will ensure that no traces of the hive, swarm, or bees are left behind. This will help ensure that your home does not attract future swarms that can smell the slight chemical traces of the removed hive. If you have bees on your property, we want to help. Give us a call here at Florida Bee Removal for our professional bee removal service.
Fun Facts About Bees
Even the things that pester, annoy, and vex us the most can be fascinating to some extent. At Florida Bee Removal, we know that while bees are something you might not enjoy having around your Palm Beach, Florida home and you would not even entertain the thought of not calling for bee removal, we thought we would share a few fun facts about bees.
Fun Fact #1: Roughly 80% of pollination is done by bees.
If we were to lose all the bees on the earth, we would no longer have a vast majority of the vegetables and fruits that we all enjoy. It would be quite impossible to remain healthy if it weren't for the work of honey bees. That's why it is so important for bee removal to be done responsibly.
Fun Fact #2: There are many medicinal properties involved with bees.
Honey can be used for allergies, propolis can be used as a natural antibiotic on cuts and scrapes, royal jelly from a hive is used in several beauty products, and bee pollen has a ton of nutrients.
Fun Fact #3: Queen bees are very busy!
Each hive generally has only one queen, and it is up to her to lay all the eggs. In her lifetime, which ranges between two and three years, she will lay thousands of eggs, as many as 2,500 a day during the most active months.
Fun Fact #4: A honey worker bee is quite busy, too.
The typical honey bee visits dozens of flowers each time they leave the hive. In their short life of under 2 months, they only make about 1/12th of a teaspoon of honey.
---
Bee Removal in Miami, FL
Bee Removal in Tampa, FL
Bee Removal in St. Petersburg, FL
Bee Removal in Sarasota, FL
Bee Removal in Orlando, FL
Bee Removal in Lakeland, FL
Bee Removal in Hillsborough County, FL
Bee Removal in Dunedin, FL
Bee Removal in Palm Harbor, FL
Bee Removal in Pinellas County, FL
Bee Removal in Clearwater, FL
Bee Removal in Lake Wales, FL
Bee Removal in Lee County, FL
Bee Removal in Cape Coral, FL
Bee Removal in Manatee County, FL
Bee Removal in Seminole County, FL

Similar Services We Offer: