Our humane bee removal service involves carefully extricating the bees and relocating them to a safer location.
At Florida Bee Removal, we are proud to be a part of saving as many bees as possible with our humane bee removal service. We understand how important bees are to our environment and in food production. Without bees and other pollinators, most of the foods we eat every day wouldn't be available anymore. Our humane bee removal process is a win-win scenario. You'll be happiest (and safest!) when the bee colony is removed from your Tampa, Florida property, and the bees will be happy to live out their lives elsewhere.
We have been providing humane bee removal for more than 56 years as the Tampa area's bee specialists. We follow strict safety protocols when extricating the bees to minimize bee loss and protect everyone in the area from bee stings. We then clean the area thoroughly so that another bee swarm isn't drawn to the location by the previous bee colony's scent.
Very helpful and knowledgeable.
"I called with a concern about a possible bee/wasp infestation. Jessica was very helpful and knowledgeable. She took the time to discuss in detail and provided honest feedback. It turned out I didn't have an issue, and she advised that I keep on monitoring and explained to me the signs I need to look for if anything changes later that could be alarming. I am very grateful, as she was a huge help and didn't charge me anything. I am very impressed and will be definitely reaching out to this company for any bee or wasp-related issues in the future. Thank you, Jessica!"
★★★★★ Kate V.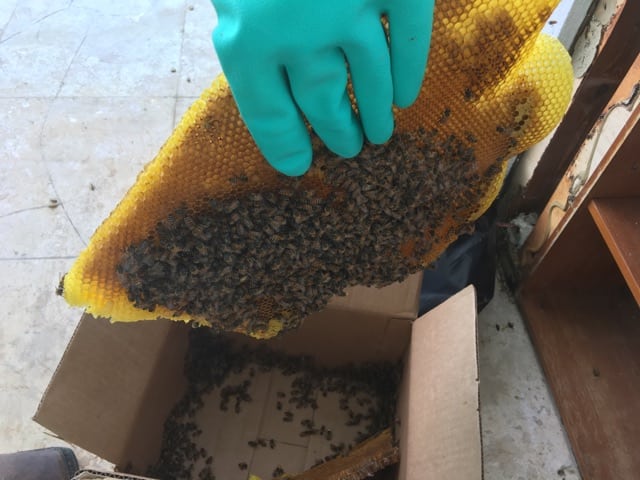 Bee Relocation
We offer reliable bee relocation services that will make you and the bees happy!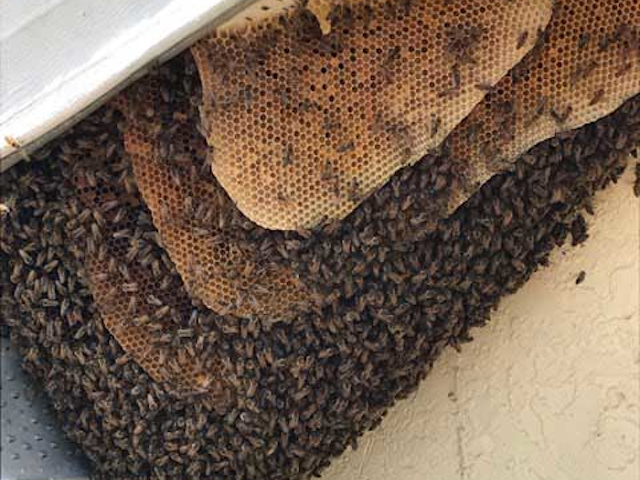 Beehive Removal
If having a beehive on your property is problematic, call us for beehive removal.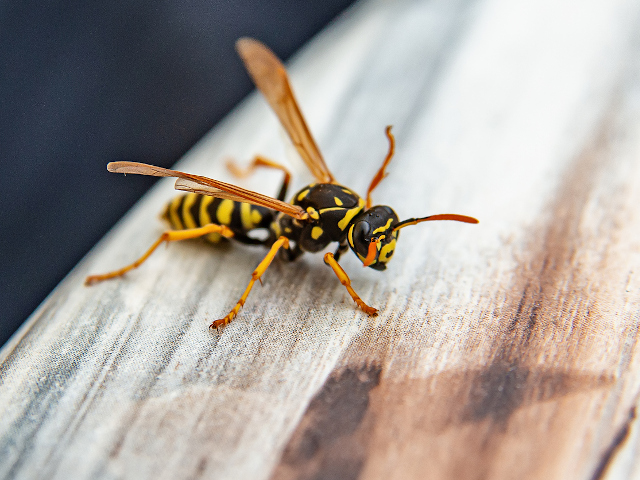 Stinging Insects
Are stinging insects driving you, your family, or your employees indoors? We can help!
Our bee removal services are performed efficiently, effectively, and humanely.
If you notice or suspect you have a bee issue, don't hesitate to reach out to us. We'll assess the situation and perform humane bee removal regardless of where the colony has settled in. If you would like to be a part of saving life on our planet, we are the clear choice for humane bee removal services. Call today to learn more.
---
Humane Bee Removal in Lakeland, FL
Humane Bee Removal in Clearwater, FL
Humane Bee Removal in Hillsborough County, FL
Humane Bee Removal, Orlando, FL
Humane Bee Removal in Palm Beach, FL
Humane Bee Removal in Palm Harbor, FL
Humane Bee Removal in Sarasota, FL
Why Choose Florida Bee Removal?
When you call upon us, you benefit from our more than 57 years of experience and a company that trained others entering the industry. When you want your home or business property in the hands of the leader, think of us first!
See what some of our satisfied clients are saying about our bee removal services.
Even the most complex bee removal situations don't stop us!
Learn how our bee removal process matters to you and the world.