You can count on us to remove bees nests in the ground.
Bees are fascinating little insects that play an important role in the ecosystem. They're resilient and resourceful, which is why you can often find them in many places indoors and outdoors. They may find shelter below eaves, in trees, in house walls, in tree hollows, or even in the ground. It may seem extremely challenging to remove a bee nest from the ground on your property, but you can rely on our team to handle this task. We are experts you can trust for bees nest in ground removal at your Lakeland, Florida home or business.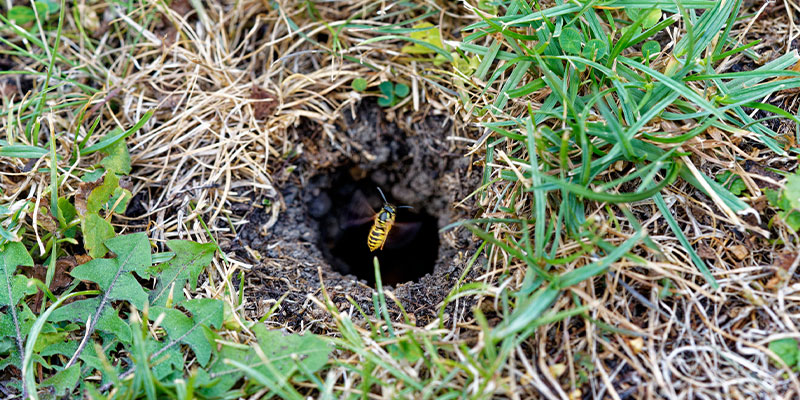 Bees are among the more harmless stinging insects, but you don't necessarily want to get too close to them, even if you aren't allergic. You don't want to make them feel as if you are threatening their nest. You should always leave bees nest in ground removal tasks to the professionals, like those on our team. When you notice a bee nest in the ground, give us a call right away.
At Florida Bee Removal, we have over 50 years of experience in bee removal and relocation, so we understand bees' behaviors and how to remove them from various indoor and outdoor cavities. We're also insured and carry the proper credentials to handle this type of work. We'll be sure to wear the proper safety gear as we approach the nest. We'll inspect it, decide how to proceed, inform you of our plans, and then get to work removing the bees from your property.
If you need bees nest in ground removal, contact our team today.