We have the skills to provide ground bee removal.
Bees are generally harmless to humans and important pollinators, but that doesn't mean you have to let them live on your property where they aren't wanted. Having bees in your yard makes it a lot harder to enjoy being outside when you feel like swimming, gardening, or just hanging out on your patio. If bees have become a problem at your Lakeland, Florida property, just leave them to our team at Florida Bee Removal.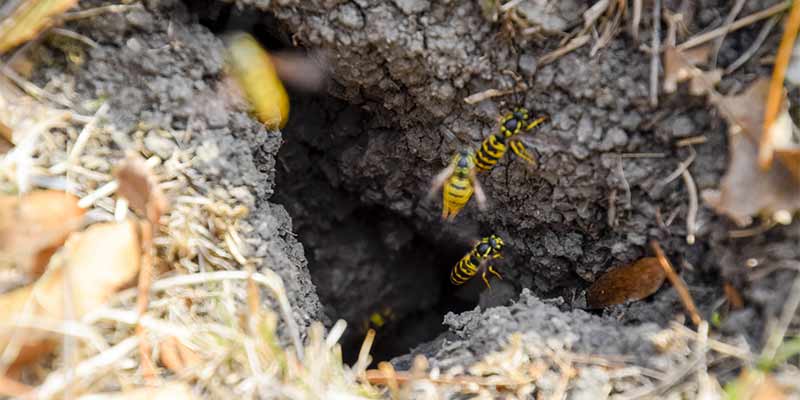 Bees can make their nests in many different cavities and areas, both inside and outside. You can often find them in tree hollows, beneath roofs, or even in the ground. Ground bee removal may seem tricky, and it certainly can be if you don't have the proper training for the job. Fortunately, you can count on our experts to handle it carefully and efficiently. We have over 50 years of experience in the business, and we are qualified and insured to provide the ground bee removal services the Lakeland community requires.
We'll begin the ground bee removal process with a free consultation. Once we've had a chance to assess the situation and determine the best way of going about removal, we'll get started. Of course, we will wear the proper safety gear as we approach the nest in the ground, and we'll work efficiently so that you can get back to enjoying your yard without any worries.
If you need ground bee removal, don't hesitate to contact our team. We strive to address your bee problems promptly, which is why we operate 24 hours a day.