Bees are normally docile and will only harm you if you attempt to disrupt their home, which may be necessary when you discover bees nesting in your house walls, including eaves or attic spaces. After a hive grows large enough, half the bees swarm out looking for a new home with their queen. If there are access points to your home, allowing them room to create their new hive there, you can quickly have the problem of bees nesting in your house walls. As urgent as this problem may feel once discovered, you won't want to tackle this dilemma by yourself.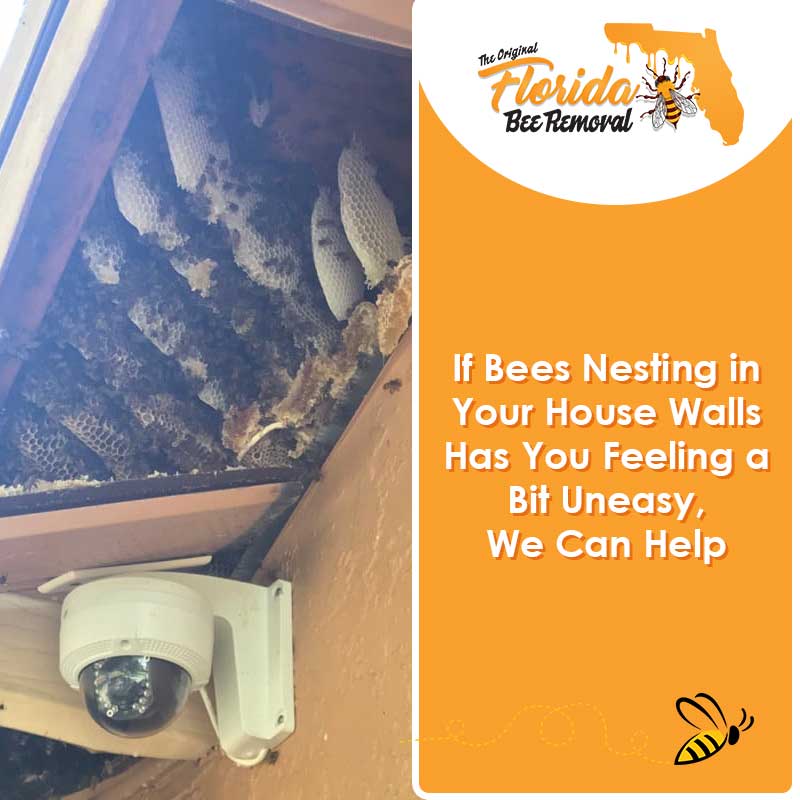 A University of Virginia Healthcare article relates that bee, wasp, and hornet stings account for more animal-related deaths in the U.S. than any other animal. Honeybees have been observed as the most likely source when patients are seen for bee stings. A small percentage of the population will experience a severe allergic reaction to bee stings. The likelihood of this increases if someone is exposed to multiple stings.
If you find bees nesting in your house walls and choose to take the risk of removing them yourself, you not only run the risk of exposing yourself, pets, and family to a lot of unsuccessful chemicals or getting stung and reacting severely – you also run the risk of it happening again. If any traces of the hive, honeycomb, or bee scent remain, this will signal to other bee swarms that it is a good spot to settle in, and you may have another unsettling experience with bees nesting in house walls in the future.