If you have a bee problem, call our team for help from a bee specialist.
Most homeowners in the Hillsborough County, Florida area are familiar with insect problems such as termites or palmetto bugs and work with professional exterminators to reduce or eliminate these pests. However, when your insect problem is bees, a traditional exterminator may not be your best bet. Unlike roaches or termites, bees are dangerous to humans, not just their property, and they require specialized safety equipment and training to remove safely. Fortunately, you can find the qualified bee specialists you need right here at Florida Bee Removal. We'll make sure that every trace of the bee colony, including the comb and honey, is completely removed so that you can go back to normal.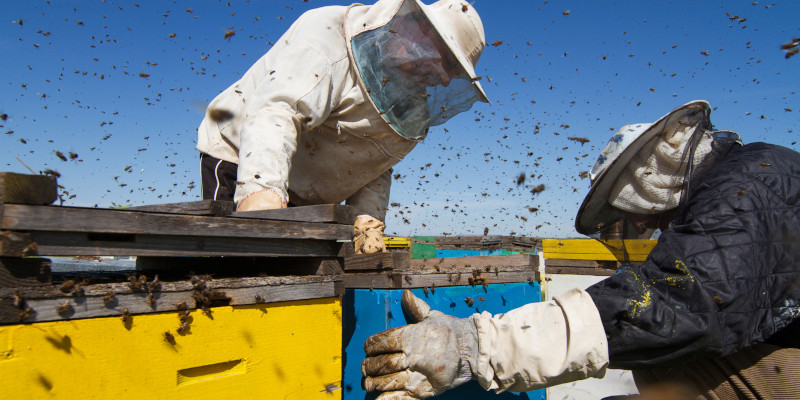 At Florida Bee Removal, we completely understand that you don't want stinging insects in or near your home. However, we still understand the environmental value of bees, so our bee specialists do our best to remove bee colonies humanely so that they can be relocated to new areas where they can fulfill their role as pollinators without threatening you, your property, or your family. While traditional exterminators may douse the colony in pesticides to kill it, our team can remove the bees while keeping them alive and making sure that your home is completely restored to normal. Our experts will eliminate all lingering traces of wax or honey so that no more bees are drawn to the scent.
Here at Florida Bee Removal, we are proud to serve the Hillsborough County community, and we want to help you keep your home free of these insects. If you find yourself in need of a bee specialist, just give us a call to get one of our experts on the job.
---
Bee Specialist in Lakeland, FL
Bee Specialist in Clearwater, FL
Bee Specialist in Lake Wales, FL
Bee Specialist in Orlando, FL
Bee Specialist in Palm Beach, FL
Bee Specialist in Tampa, FL
Bee Specialist in Lee County, FL
Bee Specialist in Cape Coral, FL
Bee Specialist in Manatee County, FL
Bee Specialist in Seminole County, FL