We have been a trusted bee removal company for more than 56 years.
There are two types of Palm Beach, Florida residents who might rely on a bee removal company for assistance. The first is you as a homeowner or business owner dealing with a bee problem that is putting the structure and occupants at risk. The second is the agricultural industry, which relies on bees for pollination. We all benefit from the existence of bees, as our state's economy depends as much on the crops produced here as it does tourism, not to mention that you probably enjoy much of that produce yourself!
At Florida Bee Removal, we have been a trusted bee removal company for more than 5 decades. We perform our services responsibly, meaning that we relocate bees whenever possible so they can continue their vital work. We know we wouldn't have those lush, flavorful strawberries without them, or a ton of other agricultural products that our area produces as the largest producing county in the state.
While we do everything in our power to protect the valuable honeybee, our bee removal company is also equipped to resolve nuisance insects, such as carpenter bees, yellow jackets, and other stinging insects. Some of these can be very aggressive and cause damage to your property.
They do excellent work.
"I can't recommend Florida Bee Removal enough. They do excellent work, but I most appreciate their kindness and attentiveness. I had a small emergency, and they worked with me to ensure the safety of someone who is allergic to bees. Thank you, Florida Bee Removal!!"
★★★★★ Jonathan F.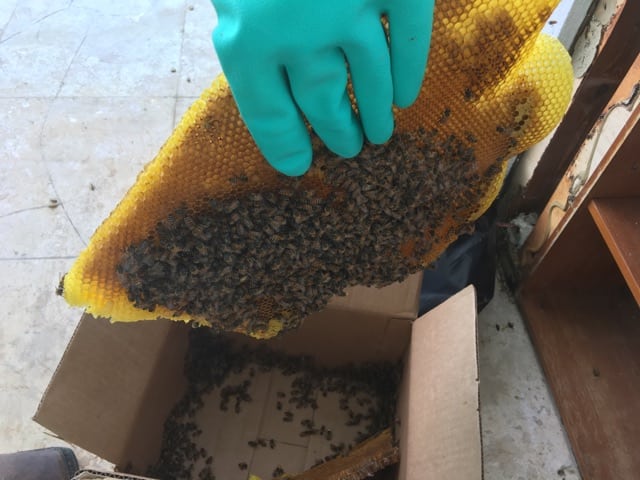 Bee Relocation
We offer reliable bee relocation services that will make both you and the bees happy!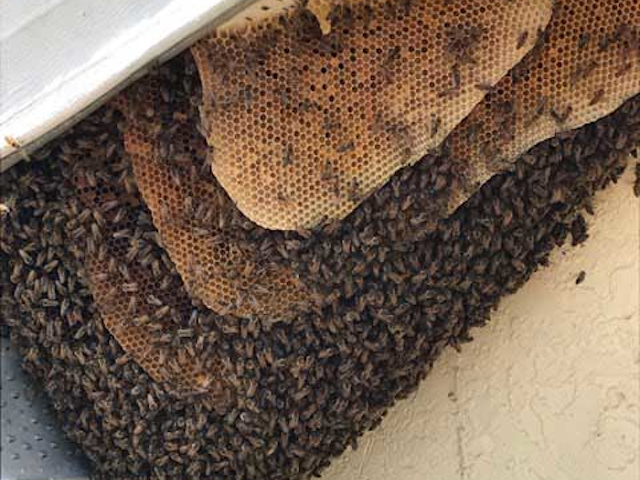 Beehive Removal
If having a beehive on your property is problematic, call us for beehive removal.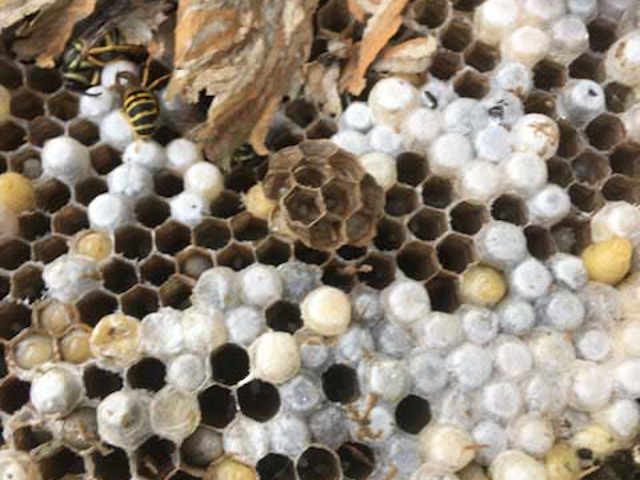 Yellow Jacket Removal
Yellow jackets are the most abundant and defensive members of the wasp family. We can help you get rid of these dangerous creatures.
We have the expertise to tackle your bee removal situation safely and effectively.
Regardless of the technique that we use to remove a pest problem, we always clean the area thoroughly to remove scent traces that could encourage a new hive to take up residency. We will also show you where they were able to gain access so that you can seal it up.
If you would like to know more about what our bee removal company can do for you, don't hesitate to reach out to us. It is far too dangerous to deal with bees on your own, so turn to us to take care of the problem safely.
---
At Florida Bee Removal, our bee removal company proudly serves Lakeland, Clearwater, Miami, Sarasota, St. Petersburg, Tampa, Orlando, Palm Beach, West Palm Beach, Palm Harbor, Dunedin, Largo, Winter Haven, Lake Wales, Wesley Chapel, Fort Myers, Cape Coral, Charlotte County, Polk County, Pinellas County, Hillsborough County, Marion County, Lake County, Lee County, Seminole County, Osceola County, Manatee County, Pasco County, and Orange County, Florida.
Why Choose Florida Bee Removal?
We have the expertise to handle bee and wasp removal from all types of structures, including trees, containers, walls, and other hard-to-get-at locations. When you call upon us, you'll benefit from our extensive training and more than 56 years of experience in the industry.
See what some of our satisfied clients are saying about our bee removal company.
We can keep your family safe from bees and other stinging insects!
It is important to deal with bees carefully "bee"cause it matters to your family and the bees!