Bee Season is Upon Us!
Although you might welcome warmer weather, this also means bees will be present throughout your front and backyard! If you suspect you have a bee problem, contact us at Florida Bee Removal for us to give you a free estimate on removal.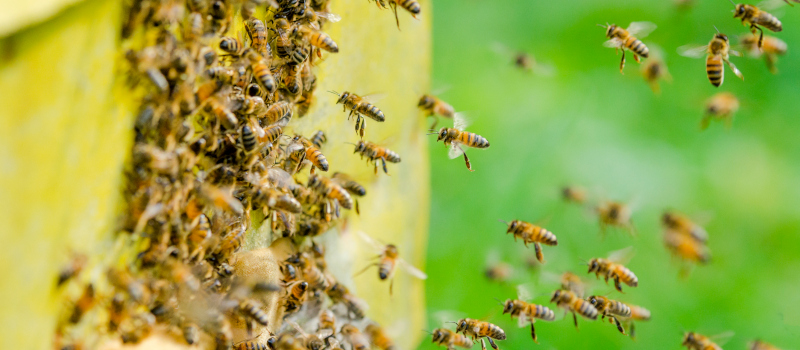 Contact Us Today!
Why should you choose us for your bee removal needs? Here are just a few reasons:
We safely remove bees and relocate swarms.
We have over 50 years of experience.
We offer onsite estimates when necessary.
I am very pleased with every aspect of the service I have received from this reputable company. From the friendly and informative customer service to the reasonable upfront pricing and same day service. The work that was done required a great deal of expertise and was performed in a very professional manner. I am thoroughly satisfied and will happily utilize their services again whenever the need arises.
Don't wait! If you think your home has a bee problem, give us a call to get your free estimate.
Contact us for a Free Estimate