Let our yellow jacket removal services take care of the pests on your property.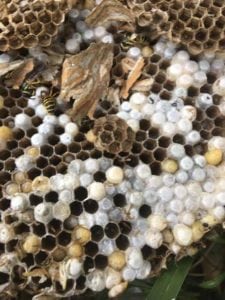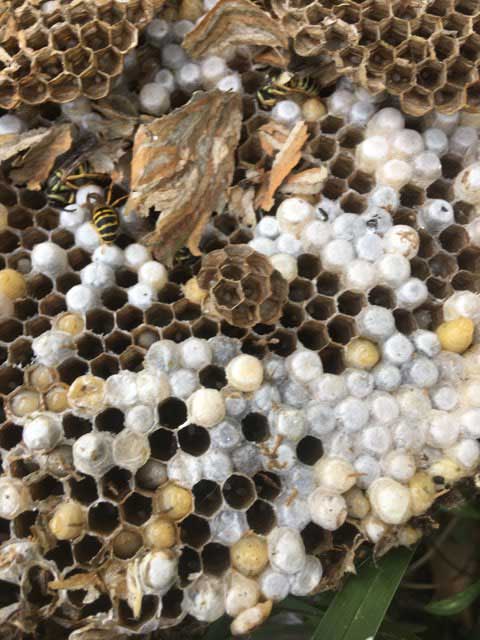 The culture of Miami, Florida is unlike any other city. The unique blend of Cuban art and music, Hispanic cuisine, and other ethic influences makes this city a colorful and exciting place to live or visit. One colorful note that isn't part of the culture and far less welcome is yellow jackets. These bright, colorful stinging insects can be great for your garden, but when they visit en masse, they can pose real problems for you. If you are facing a dire situation at your home or business, you need fast response for yellow jacket removal. That is what you'll get when you call us at Florida Bee Removal.
You can reach us at any time day or night to resolve a yellow jacket situation or any other stinging insect species that is causing you trouble. Our highly trained and experienced professionals are constantly attending workshops and seminars to understand the latest developments in the field to provide you with the best solution for your situation. They will conduct an inspection and free bee control assessment, listen to what your expectations are, and then provide you with the best possible solution.
Your yellow jacket removal will be handled in a way that is safe for your family and pets, which is a better option than using over-the-counter products that could be detrimental to their health and be ineffective anyway. We guarantee the results of our yellow jacket removal services and will give you that warranty in writing. If you have any questions about any of our services, don't hesitate to contact us.
---
Yellow Jacket Removal in St. Petersburg, FL
Yellow Jacket Removal in Lakeland, FL
Yellow Jacket Removal in Tampa, FL