We know how to deal with honey bee swarms.
If there's a honey bee hive or a swarm near your home, you'll want to call professionals to handle the situation right away. Having bees so close to you can make you feel uneasy, particularly if someone in your family has a bee allergy, but our team at Florida Bee Removal can provide the swift, effective services you need in the Lakeland, Florida area.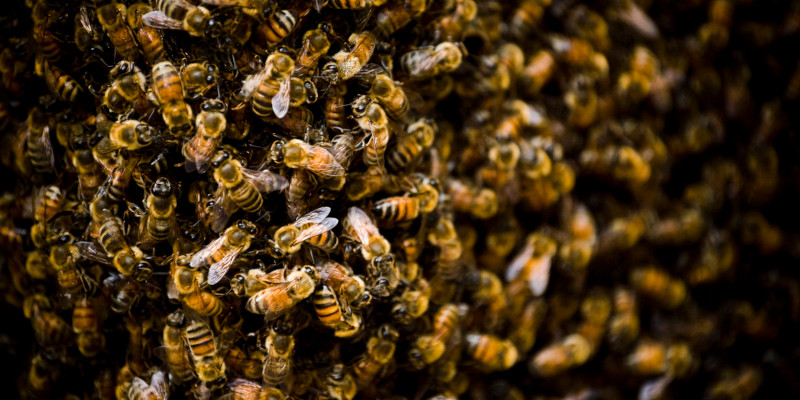 We can provide honey bee swarm removal when you notice that there are bees crowding a particular area near your home. A swarm looks markedly different from a bee hive, since the former is a conglomeration of bees and has no hive, honeycomb, or wax. The bees huddle around the queen to protect her while scout bees go out in search of a new place to build their hive.
While a bee swarm is temporary, it's important to remove it sooner rather than later to make sure they don't decide to build their hive on your property. In other words, you should call our team right away when you notice a swarm. We operate 24 hours a day, so we can come out to your property quickly to provide honey bee swarm removal services.
You can trust our team for all your bee removal needs because we are qualified, insured, and highly experienced. In fact, we've been in this business for well over 50 years. We're passionate about doing this work, and we take all the proper precautions to provide a safe and effective honey bee swarm removal service.
To learn more about honey bee swarm removal services, contact us today.