Stinging insect pest extermination is best done by a company that specializes in bees and wasps.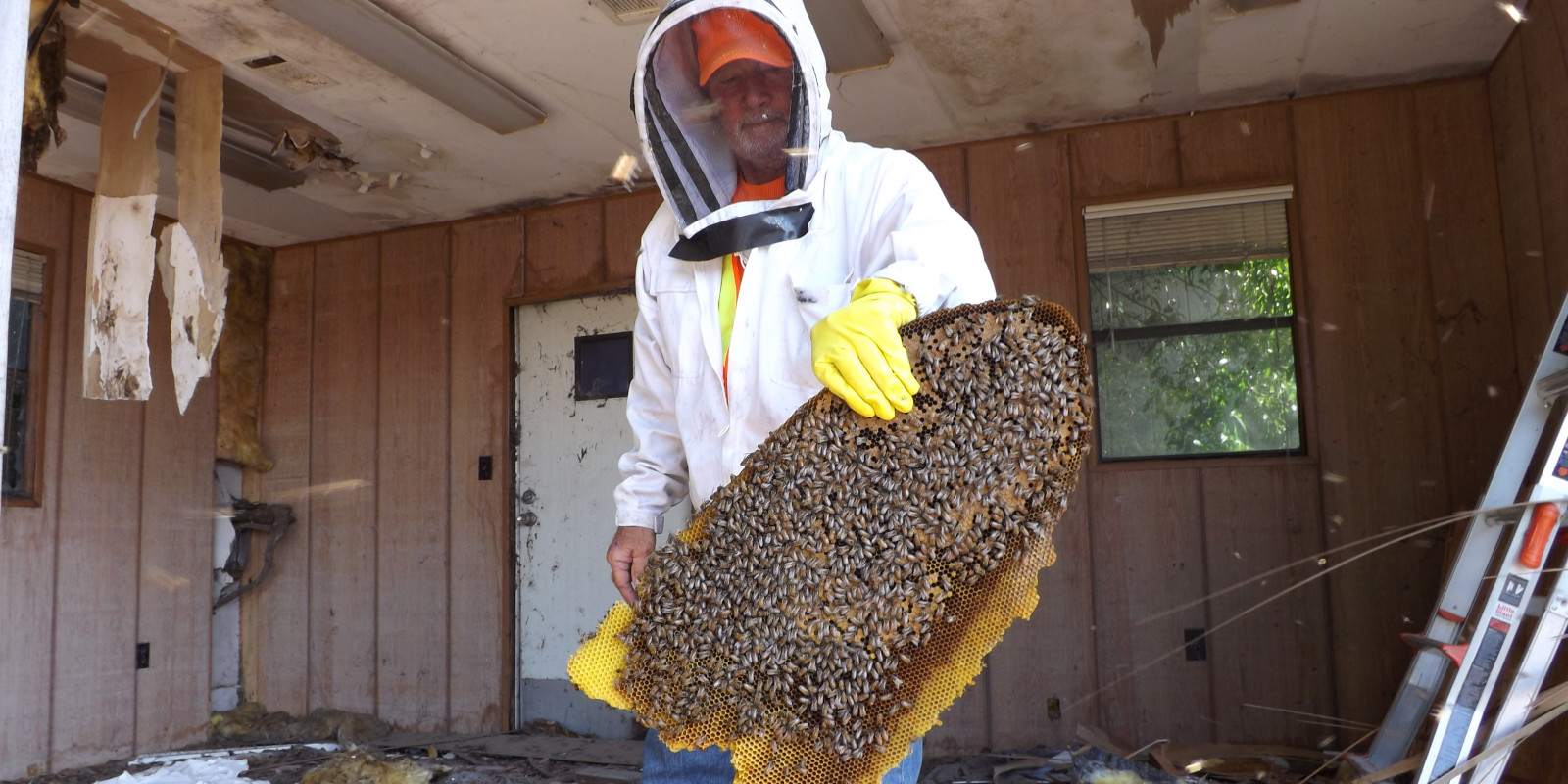 Most pest extermination companies in the Lakeland, Florida area are good at what they do, at least when it comes to those pests that crawl along the ground. The flying ones are a bit more challenging, and if you have a bee or wasp problem, they might not be as effective as you need them to be, and they may turn down the work altogether if you have a large hive or infestation. Here at Florida Bee Removal, stinging insects is all we do – we'll leave the roaches and ants to them.
Even if your standard pest extermination company says they'll handle a bee or wasp problem, if you want to work with a company that specializes in handling anything from a small hive to a swarm of thousands, you'll want us and our extensively trained technicians to provide you with the best results. We have the knowledge to determine the species of insect so that beneficial bees can be relocated and the rest exterminated in the most effective manner possible. We participate in ongoing workshops and seminars, so we are up to date on the most advanced methods for bee and wasp control.
You wouldn't go to a family doctor if you needed heart surgery, so when you need stinging insect pest extermination, going to a general pest control company might not make sense. Trust us to do the job right, so you get the best possible results. Call today with any questions you may have or to schedule an appointment for a bee assessment. We provide stinging insect pest extermination and relocation for both homes and businesses, as well as 24/7 emergency response for critical situations. Call today to learn more.
Similar Services we Offer: