Contact us today if you have a stinging insect problem that needs prompt, reliable attention.
At Florida Bee Removal we recognize that there are two things you need if you are dealing with an infestation of wasps, bees, hornets, yellow jackets, or other stinging insects. You need prompt attention, and you need pest control done right. We offer 24/7 emergency response and the expertise that more than 55 years in the industry lends. Our passion is the protection of property and the people on it, and we offer those services to both homes and commercial properties. When the situation dictates it, we relocate the insects, and our pest control methods take care of the rest. If you have any questions or concerns, don't hesitate to contact us.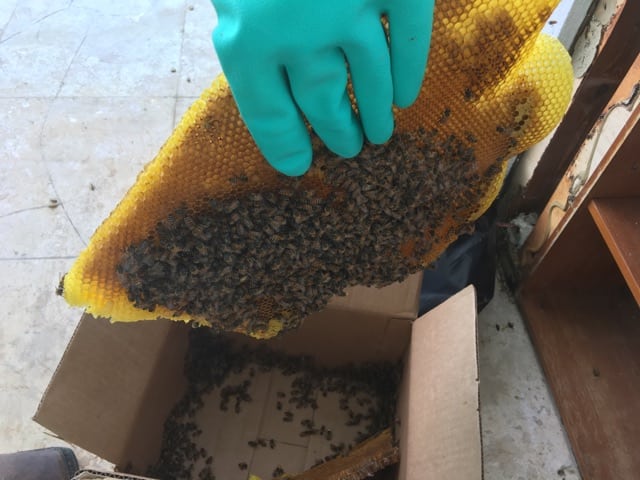 Florida Bee Removal

Telephone:
(863) 670-2337
---
Hours of Operation
24 Hours
Bee Removal or relocation becomes necessary when bee swarms suddenly appear on trees, in containers, or around structures. Also, established bee colonies with combs, need removal when they interfere with normal activities.
LEE - Ft Myers
(239) 290-2337 (BEES)