Our live bee removal and relocation service makes you and the bees happy!
When you have some bees at your Lakeland, Florida home or business that aren't particularly welcome, your first thought may be that you just want them gone. However, it is important to understand that bees represent a valuable part of our planet's ecosystem and we truly cannot live without them. Certain species have drawn the attention of scientists because their numbers have been dwindling, so here at Florida Bee Removal, we take an active part in preserving our bee populations. When you call us to remove unwelcomed bees, we perform live bee removal to relocate them to a more desirable place, so they can continue to thrive without putting your family at risk from stings.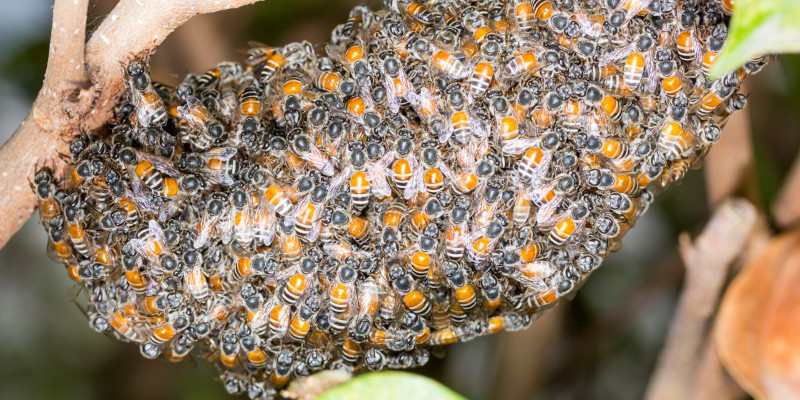 We do not recommend dealing with bees yourself, as it takes knowledge and protective gear to prevent a life-threatening situation. We have been providing live bee removal and relocation services for over 56 years, so it is safe to say that we know what we are doing and will keep the safety of your property and family as a priority.
In addition to live bee removal, we also provide reliable and effective removal of other stinging insects, even if they are entrenched deep within a structure on your property or even in your home or commercial building. We also thoroughly clean the area where the hive was present to remove any scent that would attract a new colony.
If you would like to know more about our live bee removal and relocation services, don't hesitate to contact us.
---
Live Bee Removal in Orlando, FL
Live Bee Removal in Dunedin, FL
Live Bee Removal in Hillsborough County, FL
Live Bee Removal in Palm Beach, FL
Live Bee Removal in Sarasota, FL
Live Bee Removal in Tampa, FL