Bees are amazing little critters that provide numerous benefits to our world. Sometimes, though, bees can be an annoying problem.  If you have noticed an increasing number of bees around your home or business and are worried that you possibly have a bee infestation, check out the article below for the most common signs you're probably right.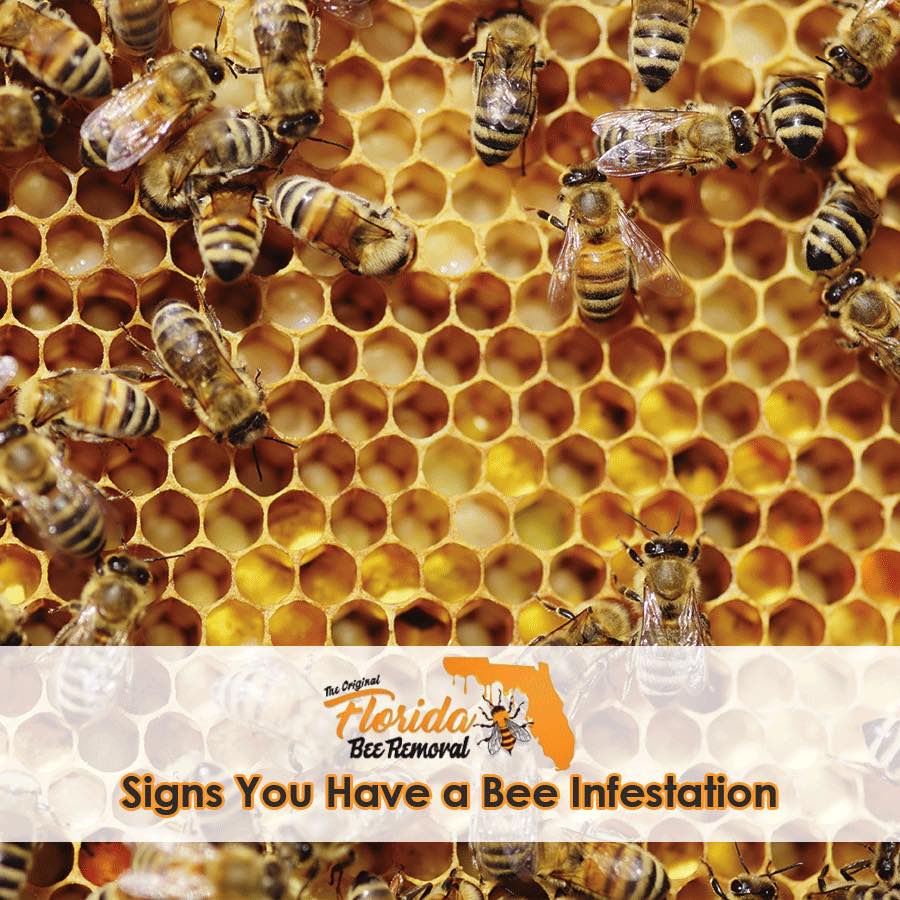 The very first sign of a bee infestation is, as mentioned above, a large or increased number of bees in or around your home. You may also notice a bees' nest or swarm. Bees' nests are most commonly found in cracks or structures, in trees or bushes, in sheds and/or garages, and in serious cases in floorboards of homes.
Another sign of a bee infestation is if, in addition to an increased number of bees around, you notice dark patches on walls or ceilings. The dark spots appear only when honeybees have nested, and the dark spots are a result of the honey being produced.
If you suspect you have a bee infestation, act quickly. Call a professional who can help you identify the source, safely remove the bees, and ensure that the bees do not return.  If you are located Tampa, St. Petersburg, Polk County, West Palm Beach, Miami, or Fort Lauderdale Florida, give us a call at Florida Bee Removal. Our team of professionals is highly experienced, trained, and ready to serve you.  Give us a call today to learn more about how we can help you with your bee infestation.