We'll provide a bee removal cost estimate to help you make an informed decision.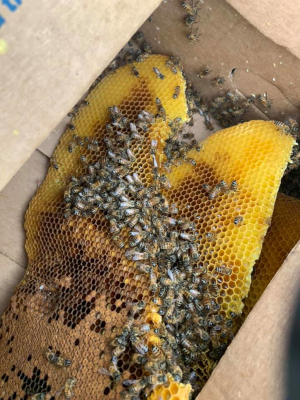 Encountering an angry or threatened bee is a concerning situation. But magnifying that risk by multiple bees puts you in danger, so it's important to leave bee removal to a trained professional. Here in Cape Coral, Florida, property owners can count on our team at Florida Bee Removal to handle any stinging insects that may take up residence on their property. We're experts in bee and wasp removal, and we take a careful approach to protect our clients and the bees from harm.
One question that often comes up among our customers pertains to the bee removal cost. Of course, the exact bee removal cost will depend on a few factors, such as the colony size, hive location, and type of bees. Certain removal processes are more challenging and time-consuming, such as those related to removing hives from interior walls. However, before we start a job, we always provide a free consultation.
During the initial consultation, our technicians will assess the situation and determine what needs to be done to safely and effectively remove the threat. From there, we'll provide a bee removal cost estimate to help you make an informed decision.
You can always trust that our technicians will perform bee removal safely and properly. We carry all the necessary credentials and insurance to tackle this service in the area, and we have more than 50 years of experience in stinging insect removal. When you need to address a concern with bees or wasps on your property, don't hesitate to contact us to schedule your complimentary consultation and receive an estimate.
---