We are a specialized exterminator dealing only with stinging insects for homes and businesses.
If you are having an issue with stinging insects at your Clearwater, Florida home or business, your first instinct might be to call a full-service exterminator. While they can take care of stinging insects, such as honey bees, bumblebees, carpenter bees, Africanized bees, hornets, yellow jackets, and others, your best bet is to call us at Florida Bee Removal.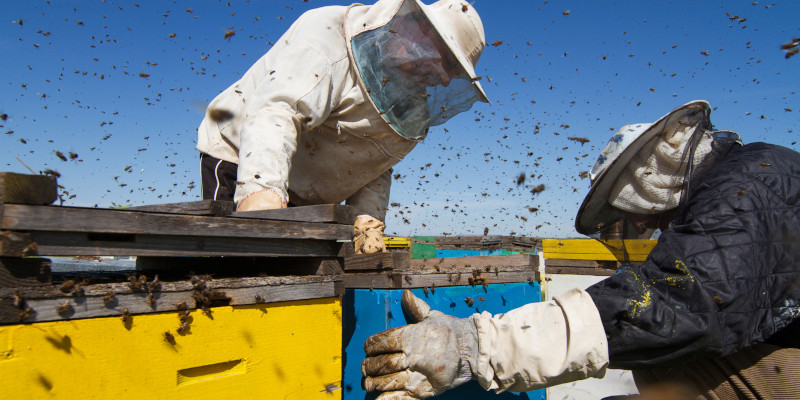 We are equipped to handle any size hive or colony and even the most aggressive species. We have the experience to accurately determine the type of insect on your property so that the decision can be made as to whether to relocate a type of insect that is vital to our environment or exterminate those that are not beneficial or desirable. In many cases, a typical exterminator will just kill them all, but since our bee population is so important, we go the extra mile to relocate them instead whenever possible.
While the idea of having any pest in or around your home or business isn't relished, when it comes to bees and other stinging insects, it could be a serious health concern. That is why we are available with 24/7 emergency response to resolve your bee issue. We are passionate about protecting your property and the people who spend time there. We also work with property managers, so if you handle rental properties, keep our number handy so you can get help for your tenants promptly.
A standard exterminator might be able to take care of a small-scale situation, but it is unlikely they'd even be willing to tackle a larger one. You can count on us for effective results because stinging insect control is all we do.
When you need an exterminator for a stinging insect problem at your home or business in Clearwater, don't hesitate to contact us.
---
At Florida Bee Removal, our exterminators proudly serve Lakeland, Clearwater, Miami, Sarasota, St. Petersburg, Tampa, Orlando, Palm Beach, West Palm Beach, Palm Harbor, Dunedin, Largo, Winter Haven, Lake Wales, Wesley Chapel, Fort Myers, Cape Coral, Charlotte County, Polk County, Pinellas County, Hillsborough County, Marion County, Lake County, Lee County, Seminole County, Osceola County, Manatee County, Pasco County, and Orange County, Florida.
Similar Services We Offer: