We are equipped to relocate exposed honeybees to a safe location.
Most people think of honeybees in the same sense as Winnie the Pooh, who languished over how to reach the honey in the hive that was within a tree. The reality is that although honeybee nests are more commonly hidden inside a tree or even in a building, they are also known to build an exposed hive that is attached to a tree limb or partially hidden in a rock crevice. While you might be tempted to deal with exposed honeybees on your own since they are more visible, it is better to have a professional take care of removing and relocating the exposed honeybees.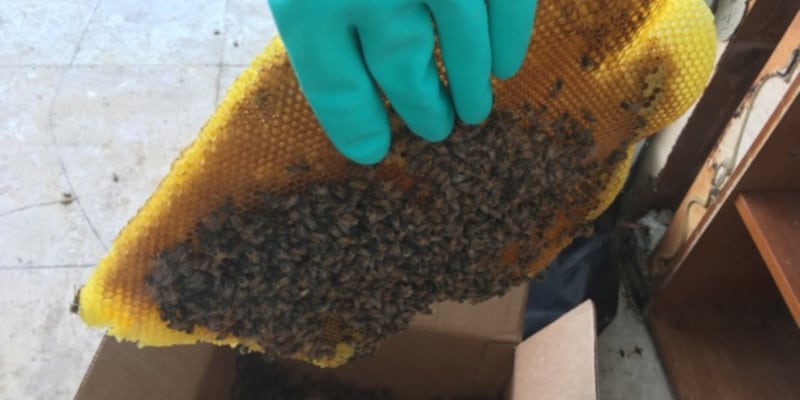 Here at Florida Bee Removal, we are equipped to safely relocate the beehive and the exposed honeybees to a location that is safe for them. Since honeybees are a very beneficial insect, it is important that the bees not be exterminated. When you call us about exposed honeybees on your property, the first thing we do is perform an onsite inspection to assess the species. Not all bees are honeybees, and not all of them are beneficial. In fact, some species, such as Africanized bees and carpenter bees, are dangerous and destructive.
We have more than 55 years of experience as Florida's first bee control company, so you can be confident that we'll resolve the issue of the exposed honeybees or any other stinging insect issue you have in an effective and safe manner. We provide emergency on-call bee management services for both residential and commercial properties, so your problem can be handled promptly. Call today for your free bee control assessment if you suspect bees or other stinging insects are in residence on your property.