Wasps can be an annoying pest that can cause serious harm and damage. There are many DIY ways to try and manage a wasp problem, but that is all you are doing – managing them. If you want to completely remove them from your home, you will want to hire a professional who is educated and experienced in wasp removal. The three reasons why we recommend hiring professional wasp removal are:
Preventions – Wasp stings are painful and can be dangerous. When working with wasps it is important to take preventative measures to protect yourself and anyone in the area. A professional wasp removal expert will know exactly what safety measures to take before starting the job.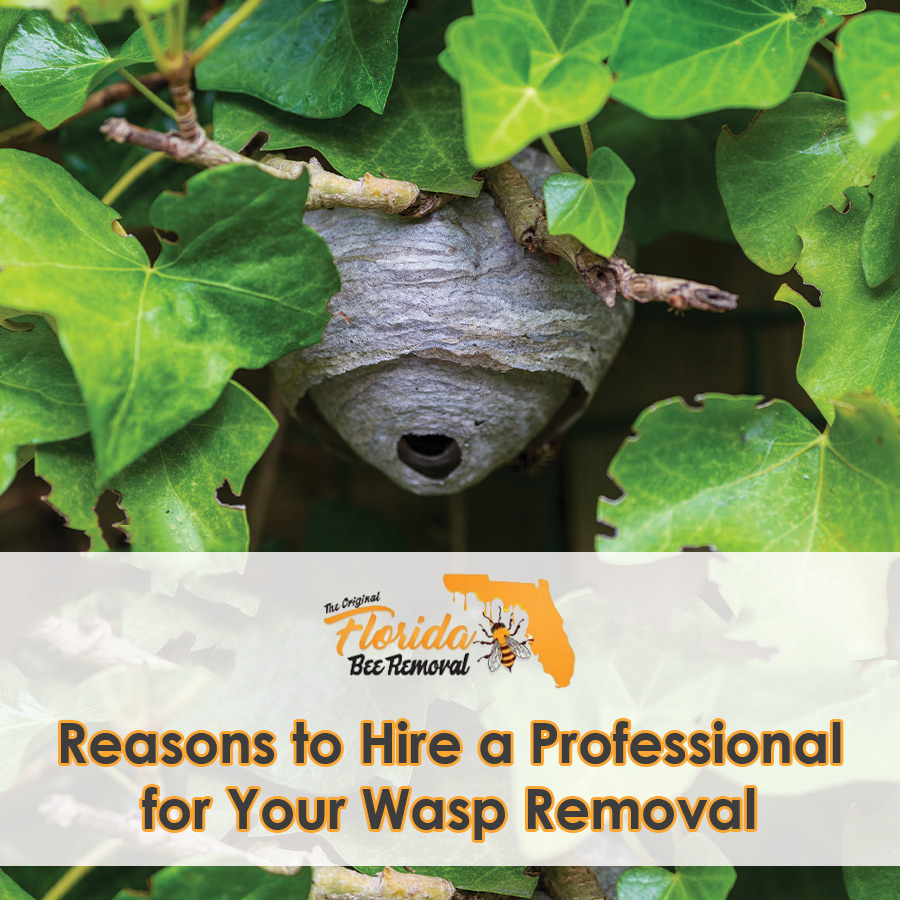 Time – Your time is important to you and trying to come up with new ideas after failed ones for wasp removal can take a lot of your time. You can continue to put your time where it is most needed when you hire a professional who is experienced in wasp removal.
Healthier – There are products that you can purchase that claim to kill wasps and take care of your problem for you. The problem with these products is that they can be harmful to you and the environment. It is best to hire someone who knows what products are effective and safe.
If you are interested in permanent wasp removal that is safe and effective, then give us a call today at Florida Bee Removal. Let our experienced bee experts take care of your bee problem so you don't have to.