We will make sure wasps are completely eliminated from your property.
Enjoying your property's outdoor space throughout much of the year is one of the main benefits of living in a place like Orlando, Florida. Whether your family enjoys swimming in the pool, barbecuing and eating outdoors, or just playing outside, it's appealing to have a place to take part in your favorite activities. But when you're dealing with wasps in your yard, you may not take advantage of the space nearly as much as you could. Instead of avoiding going outside, contact us at Florida Bee Removal to take care of wasp removal.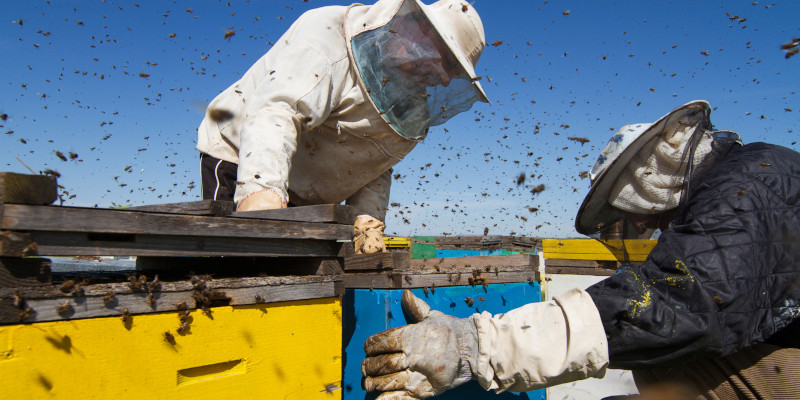 Although bees are beneficial to the ecosystem, other types of stinging insects don't do much other than create a problematic situation for property owners. We provide a variety of removal services, including wasp removal. During this process, we'll start by examining your property to determine where these insects have built their nests. We can then use eco-friendly products to exterminate the pests completely and make sure the nests and colonies are destroyed so they won't return.
With more than five decades of experience, Florida Bee Removal is the company to trust for all pest removal service, including wasp removal. We will make sure these pests are completely eliminated. As a result, you can enjoy a safer and more appealing outdoor space with your loved ones. We can provide wasp removal to help you have peace of mind as you spend time outside, no matter what you enjoy doing out there.
---
Wasp Removal in Lakeland, FL
Wasp Removal in Clearwater, FL
Wasp Removal in Palm Beach, FL
Wasp Removal in Pinellas County, FL
Wasp Removal in Lee County, FL
Wasp Removal in Cape Coral, FL
Wasp Removal in Manatee County, FL
Wasp Removal in Seminole County, FL