Our team offers live bee removal services that will move the bees to location that's better for them than your property.
While many people are afraid of the more creepy-crawly insects, such as spiders or roaches, most are at least able to respect bees for the important work they do in the pollination process. However, we at Florida Bee Removal understand that just because you can see their benefits, it doesn't mean that you want to have bees in or near your house. Fortunately, if you discover that bees have taken up residence on your property, you can turn to us for live bee removal services—our experts will completely remove all traces of the bee colony so that you can rest easy once more, without having to kill the bees in the process.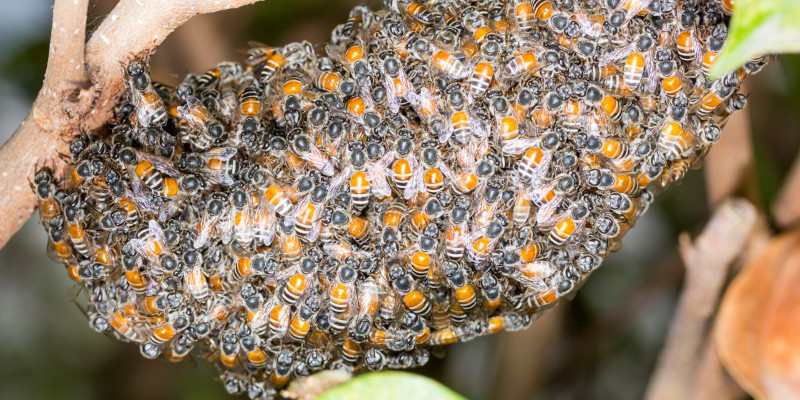 If you find that you have a bee problem on your hands, we at Florida Bee Removal urge you not to turn to a traditional exterminator. Our team has the right training and skill to preform thorough, humane live bee removal services that will take care of the problem without having to kill these valuable pollinators. We'll smoke out and capture the bees so that they can be relocated to a more suitable home, and then remove any and all lingering wax and honey so that no future swarms are drawn to the scent. You can relax and enjoy your bee-free space without feeling guilty for eliminating any of these important insects.
We at Florida Bee Removal are proud to serve the Hillsborough County, Florida community, and we want to help you keep your home free of bees. If you have a bee problem, give us a call to enlist our live bee removal services.
---
Live Bee Removal in Lakeland, FL
Live Bee Removal in Orlando, FL
Live Bee Removal in Dunedin, FL
Live Bee Removal in Palm Beach, FL
Live Bee Removal in Sarasota, FL
Live Bee Removal in Tampa, FL