Bees are a necessary and important part of nature and our environment, but when they are in a location where you don't want them to be or that could pose a danger to structures or people, they become a serious problem. Bees can cause serious damage to buildings as well as pose health concerns if someone is allergic to them. The last thing you want is someone getting stung by a bee because you have an uncontrolled bee problem. The great part about bees is that there is an easy answer for handling a beehive on your property. Hiring a professional who is trained in bee removal is the best decision you can make to protect your property and the people living there. The benefits of professional bee removal are:
No Stress – When you hire a professional to take care of your bee removal, you won't have to do a thing. You won't have to stress over getting stung, doing it wrong, or hurting anyone or anything in the process.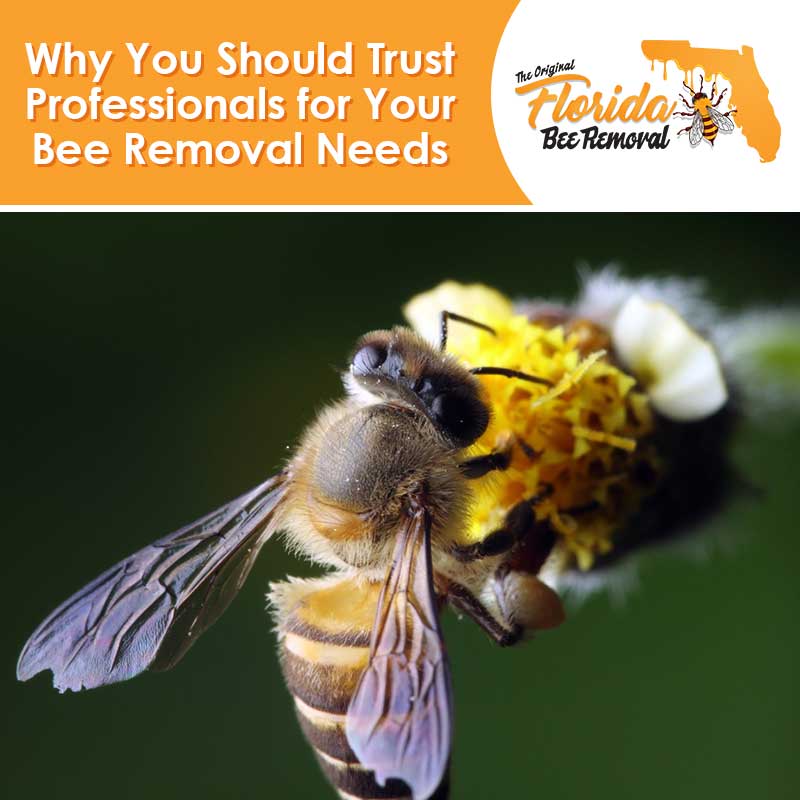 Low Risk – When a professional is tending to your bee problem, the risk of something going wrong goes way down. There are many DIY bee removal strategies, but each of these strategies holds a risk to you, your health, and your safety.
Cost Effective – It may sound like a DIY strategy is cheaper than hiring a professional, but the fact that many DIY attempts are unsuccessful in permanently removing the bees and end up leading to more costly attempts or you will eventually need to hire a professional to take care of it for you anyway.