Simply contact us, your trusted bee specialist, to provide humane bee removal services.
Finding a bee specialist in or near Palm Beach, Florida isn't too challenging, although not all companies in the area offer the same level of service. Instead of taking a chance, trust the professionals at Florida Bee Removal to take care of all your bee removal needs. We have been serving local customers for more than five decades and we take pride in offering reliable results that will protect your family from the dangers of stinging insects. Our company is devoted to providing bee removal services that are humane and effective, so you can feel confident when we're working on your property.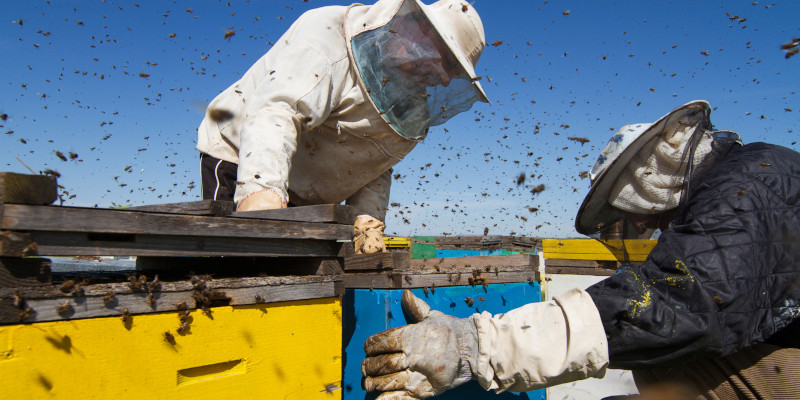 The presence of a beehive is concerning because many people are allergic to bee stings. Even if you don't think you're allergic, it can be an allergy that develops later in life. Bee stings are also very painful, and being stung multiple times can be damaging enough to your immune system to land you in the hospital. It's important to act quickly when you spot a swarm of bees or a hive on your property, as they will continue to multiply and impact the safety of your outdoor space. Simply contact us, your trusted bee specialist, to provide humane bee removal services.
When you trust us as your bee specialist, you can benefit from more than 50 years of experience in handling and removing bees and other stinging insects. When you want to make sure your property is protected, contact us for more information about safe and efficient removal service.
---
At Florida Bee Removal, our bee specialists proudly serve Lakeland, Clearwater, Miami, Sarasota, St. Petersburg, Tampa, Orlando, Palm Beach, West Palm Beach, Palm Harbor, Dunedin, Largo, Winter Haven, Lake Wales, Wesley Chapel, Fort Myers, Cape Coral, Charlotte County, Polk County, Pinellas County, Hillsborough County, Marion County, Lake County, Lee County, Seminole County, Osceola County, Manatee County, Pasco County, and Orange County, Florida.