If you notice a bee problem, call us and we'll send a bee specialist to your home or business to assess the situation.
One of the reasons our nation's medical care exceeds that of many other countries is that we have specialists in various medical fields who devote themselves to specific medical conditions and treatments. That bodes well for you when you need specialized care, such as major surgery. When it comes to pest control, you could go with a general pest control company if you had a bee problem, but the best solution is to work with a bee specialist.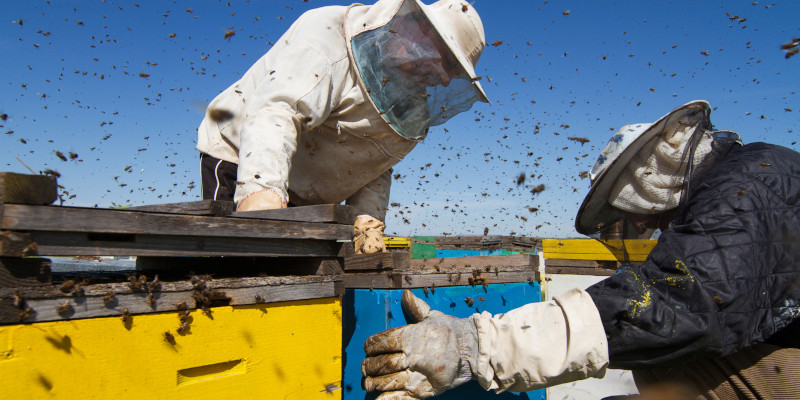 At Florida Bee Removal, we were Florida's first bee control company, so it is safe to say that you'll have a bee specialist who understands the most humane way to deal with a bee issue. Over the years, we have developed effective and safe methods for resolving bee concerns, yet allow the bees to enjoy the rest of their productive lives in a safer location.
Great company and great service.
"This will be the second time that I have used this company for a bee removal. I called in the morning, and they were here in the afternoon. Quick, friendly, reasonably priced and efficient. Joe, the technician, was sure to explain everything that was going on and made sure we were satisfied before leaving. He was very friendly. Great company and great service."
★★★★★ Shannon M.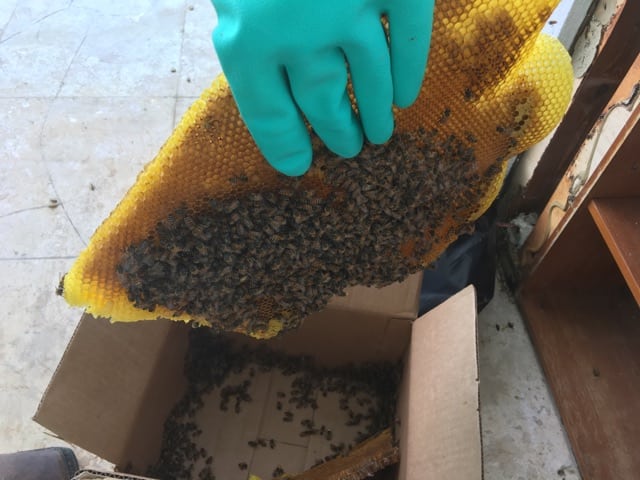 Bee Relocation
We offer reliable bee relocation services that will make you and the bees happy!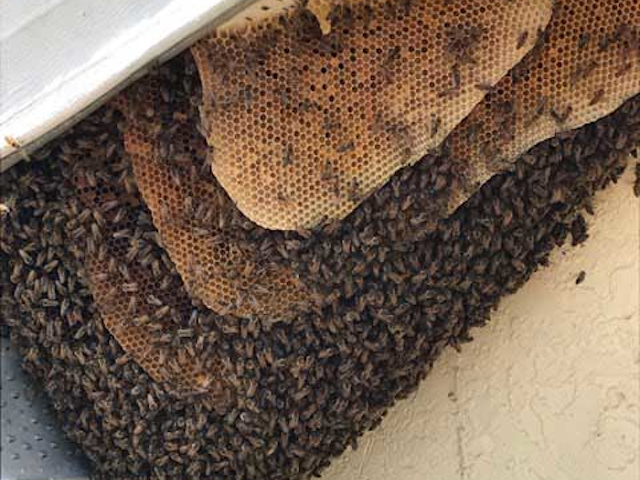 Beehive Removal
If having a beehive on your property is problematic, call us for beehive removal.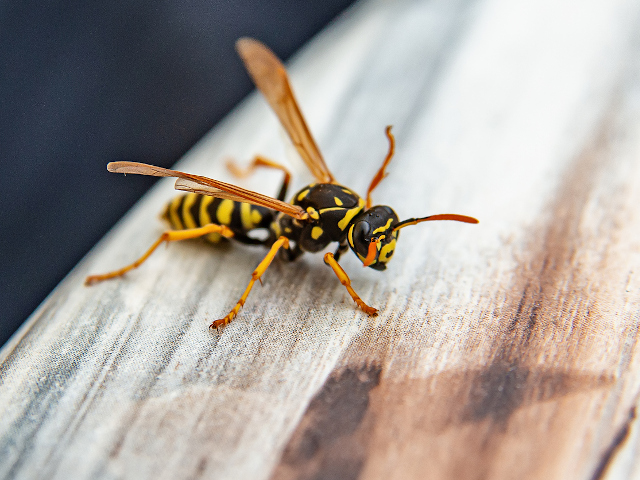 Stinging Insects
Are stinging insects driving you, your family, or your employees indoors? We can help!
Our bee removal services are performed efficiently, effectively, and humanely.
If you notice a bee problem at Tampa, Florida home or business, give us a call, and we'll send a bee specialist to your property to assess the situation. We will develop a plan of action and go over it with you. We'll address any questions you have and provide you with a quote for humane bee removal. If it turns out your problem isn't with bees, but another type of stinging insect, we are happy to help with that situation, as well.
If you would like to know more about how we became the most trusted bee specialist in the Tampa area or how our services can make your home or business a safer place for everyone concerned, don't hesitate to reach out to us.
---
At Florida Bee Removal, our bee specialists proudly serve Lakeland, Clearwater, Miami, Sarasota, St. Petersburg, Tampa, Orlando, Palm Beach, West Palm Beach, Palm Harbor, Dunedin, Largo, Winter Haven, Lake Wales, Wesley Chapel, Fort Myers, Cape Coral, Charlotte County, Polk County, Pinellas County, Hillsborough County, Marion County, Lake County, Lee County, Seminole County, Osceola County, Manatee County, Pasco County, and Orange County, Florida.
Why Choose Florida Bee Removal?
When you call upon us, you benefit from our more than 57 years of experience and a company that trained others entering the industry. When you want your home or business property in the hands of the leader, think of us first!
See what some of our satisfied clients are saying about our bee removal services.
Even the most complex bee removal situations don't stop us!
Learn how our bee removal process matters to you and the world.