Call our experts at Florida Bee Removal to ensure a safe and effective method of wasp removal from your property.
Have you had a buzzing insect killing the vibe of your family picnic? Maybe you've had a few problems with stings while kids are playing outside. You might wonder if the bug that's been bugging you and your family is a bee or a wasp. Unlike bees that only sting once, a wasp can be more dangerous as they can sting multiple times and have also been known to bite. The best way to tell the difference between a bee and a wasp is its body. A wasp has a narrower body than a bee and usually has a shiny appearance with very little hair. A bee on the other hand is usually plump and can appear to be fuzzy.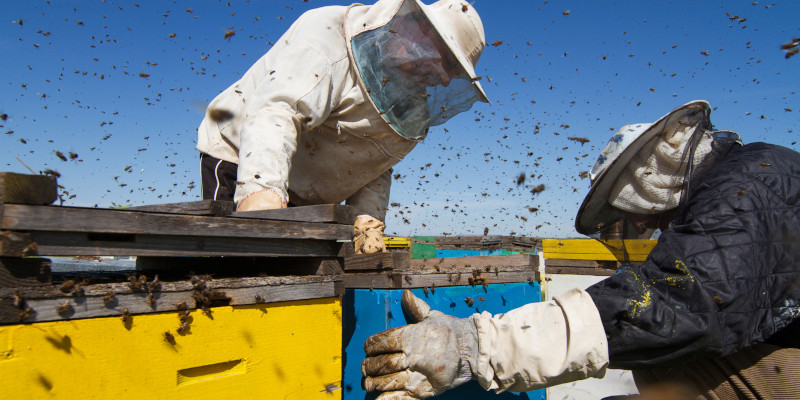 Here at Florida Bee Removal, we have over fifty years of experience and can quickly identify any stinging insect that is affecting your home or property. Did you know there are thousands of species of wasps in the world? Not all of them exist here in Pinellas County, Florida, but the weather conditions, and abundant water and food supply here do make Florida a perfect place for many species of wasps to thrive. Each species is slightly different and poses varying levels of threat to you and others living on or visiting your property. However, no matter which wasp species you are dealing with, our experts at Florida Bee Removal can provide you with the solutions you need.
When you call us at Florida Bee Removal, we will come quickly and work hard to make sure your problem is taken care of quickly, safely and effectively. Our methods are completely safe and will not cause harm to you, your children, or your pets. We can remove wasps and their nests from any surface, no matter how difficult it is to reach. Our main priority is the safety of all those living on or visiting your property, so we will do everything we can to ensure your wasp problem is completely eradicated.
Contact us today for a free estimate on your wasp removal.
---
At Florida Bee Removal, we offer wasp removal services in Lakeland, Clearwater, Miami, Sarasota, St. Petersburg, Tampa, Orlando, Palm Beach, West Palm Beach, Palm Harbor, Dunedin, Largo, Winter Haven, Lake Wales, Wesley Chapel, Fort Myers, Cape Coral, Charlotte County, Polk County, Pinellas County, Hillsborough County, Marion County, Lake County, Lee County, Seminole County, Osceola County, Manatee County, Pasco County, and Orange County, Florida.