Our local bee removal service includes relocating bees to a safe place.
There are plenty of things to love about living in the Tampa, Florida area, and most revolve around the beautiful weather we have all year long. One drawback of all that sunshine, however, is that you have to contend with bees even in the winter months. If you have a beehive on your property, that isn't something you should ignore, especially if they have taken refuge inside a dwelling. At Florida Bee Removal, we have been providing the safe extrication of bees for more than 5 decades. You can rest assured that we are the local bee removal company to call if you want to eliminate the problem, but protect the bees at the same time.
With our local bee removal services, you can rest assured that the bees will be relocated to a safe place so they can go about being a beneficial part of Florida's environment. We also take care to completely remove the beehive and all traces so that there isn't a scent remaining that could attract another swarm to come along. We will also alert you to any openings that should be sealed up.
I highly recommend!
"Raymond rocks! He was quick to reach out and at the house early the next morning. He quickly removed approximately 7,000 bees and 10-12 combs, and then he sealed up the area. I highly recommend Florida Bee Removal!"
★★★★★ Darci B.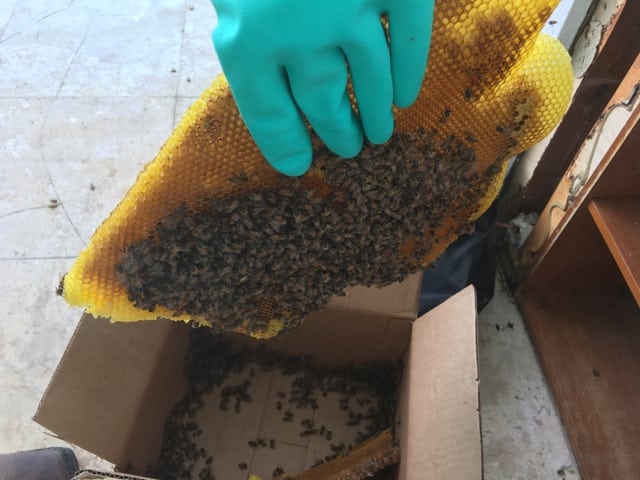 Bee Relocation
We offer reliable bee relocation services that will make both you and the bees happy!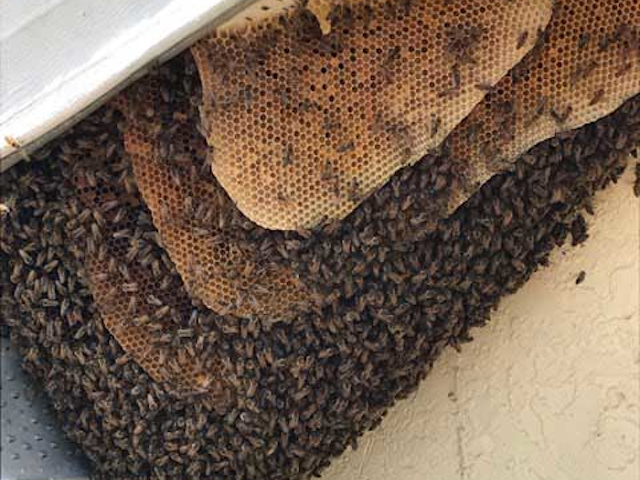 Beehive Removal
If having a beehive on your property is problematic, call us for beehive removal.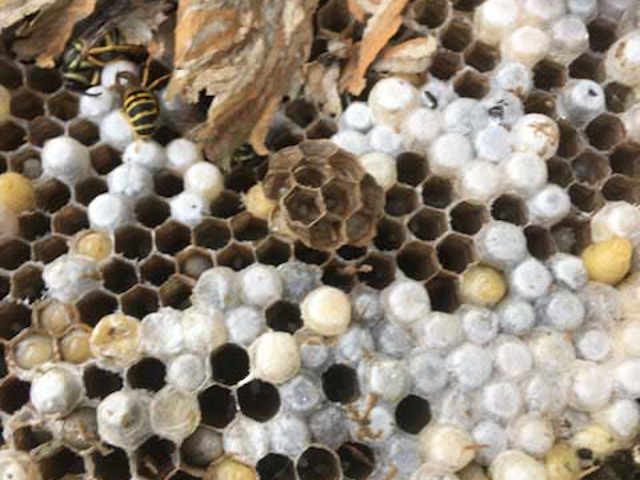 Yellow Jacket Removal
Yellow jackets are the most abundant and defensive members of the wasp family. We can help you get rid of these dangerous creatures.
We have the expertise to tackle your bee removal situation safely and effectively.
We are equipped to handle any type of stinging insect, including bumblebees, carpenter bees, yellow jackets, and more. If you want to be sure that your family is safe from a potentially dangerous situation, call us today for local bee removal services. We will be happy to schedule an appointment to assess your bee situation and provide you with a free estimate for the extrication and relocation of the bees we find.
---
Local Bee Removal in Lakeland, FL
Local Bee Removal in Hillsborough County, FL
Local Bee Removal in Palm Beach, FL
Local Bee Removal in Palm Harbor, FL
Local Bee Removal in Orlando, FL
Why Choose Florida Bee Removal?
We have the expertise to handle bee and wasp removal from all types of structures, including trees, containers, walls, and other hard-to-get-at locations. When you call upon us, you'll benefit from our extensive training and more than 56 years of experience in the industry.
See what some of our satisfied clients are saying about our local bee removal services.
We can keep your family safe from bees and other stinging insects!
It is important to deal with bees carefully "bee"cause it matters to your family and the bees!