Our bee removal services are more thorough than you might expect.
Some things can be as challenging to remove from your home as guests who have overstayed their welcome. Bees definitely fall into that category, but our team at Florida Bee Removal is here to help you! Our bee removal services for the Palm Harbor, Florida area ensure that the bees are safely relocated from an undesirable area to one that is safe for them. Of course, the safety of you and your family is our first concern, as we know that even those who are allergic to bee stings find them unpleasant, and you might be allergic to them without knowing it.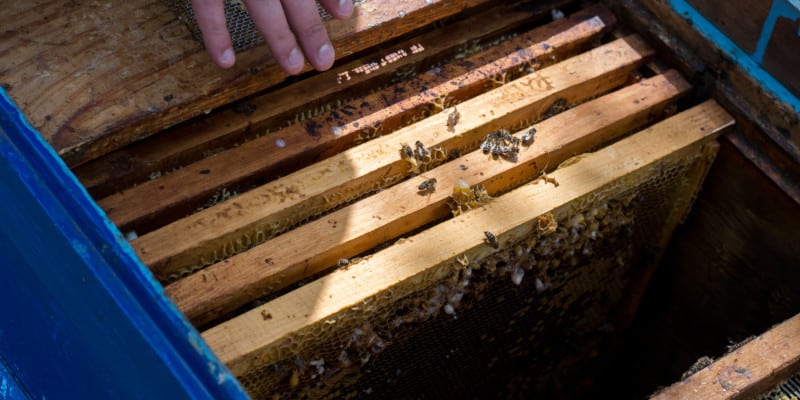 We do not recommend attempting bee removal on your own because it can literally be life-threatening in certain situations. If you lack the expertise to handle what could be a delicate and tricky bee removal situation, you could put yourself and others nearby at risk. We can quickly assess the situation, identify if you have a honey bee infestation or another type of stinging insect, and propose the safest, most effective solution.
An important factor in bee removal is to thoroughly clean the area of all chemical traces so that the area does not attract a future swarm of bees, wasps, or other stinging insects. You can count on us to achieve this extra step so that there is less chance of needing us again in the future for that same location. We do our best to relocate beneficial bees for the benefits they provide our environment because we believe humane bee removal is the best course of action.
If you would like to know more about our bee removal services, give us a call today to schedule an appointment and get a free estimate.
---
At Florida Bee Removal, we offer bee removal services in Lakeland, Clearwater, Miami, Sarasota, St. Petersburg, Tampa, Orlando, Palm Beach, West Palm Beach, Palm Harbor, Dunedin, Largo, Winter Haven, Lake Wales, Wesley Chapel, Fort Myers, Cape Coral, Charlotte County, Polk County, Pinellas County, Hillsborough County, Marion County, Lake County, Lee County, Seminole County, Osceola County, Manatee County, Pasco County, and Orange County, Florida.
Similar Services We Offer: